ABOUT US
E-shop Waspper is one of the youngest online stores in the field
ABOUT US
WASPPER
In 2018 we sold more than 3600 professional high-pressure washers. Spectacular sales results are thanks to our great partners and reviews from our satisfied customers. We are the biggest distributor of petrol high-pressure cleaners & accessories. Pressure washer from Waspper will accompany you for your whole life. Our after-warranty services are the best you can find. Sometimes you might need to replace a pressure pump or spray gun. Every spare part you might need can be found on our website. Replacement of old parts is rather simple. If there are any problems you can call us. We will be happy to help our customers.
Delivery service is also one of our strong parts. Package inside the European Union will be delivered in a week at the latest. In most cases, our pressure washers are delivered in 48 hours. Our young team at Waspper is always ready to help you the best they can.
HIGHLIGHTS
North Atlantic alliance NATO cleans their machines and military tech with our high-pressure washers Waspper.
City offices in Poland bought more than 300 high-pressure washers for cleaning public spaces, roofs and other technical services.
We sold more than 1000 pressure washers thanks to Amazon.
And for a lot of other surprising highlights follow our Facebook page Waspper.
WASPPER IS THE BIGGEST MANUFACTURER OF PETROL HIGH PRESSURE WASHERS IN EUROPE
Finishing assembly of the pressure cleaner is done in the EU. Even the strictest norms aren't a problem for our pressure washer. The most important thing in pressure cleaners is its pump. Made with professional care to the smallest details. Reviews from our customers are full of praise for the longevity of Waspper high-pressure washers.
Our motto in the company is: "One Waspper for entire life."
Waspper doesn't support consumer society and reckless maintenance of products. Even though our products are on the more expensive side, our quality is higher than the high standard. We take pride in our high-quality pressure cleaners with easy maintenance and replacement of parts. Also, our wide assortment of spare parts and accessories will help you customize the pressure washer to every situation that you may require.
WHY PETROL PRESSURE WASHER?
More power
No need electricity
Higher quality
Youtube channel with instructions: Waspper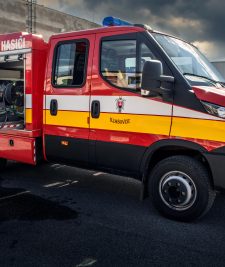 16. October 2020
Nezaradené
#cleanerfuture Today we will not talk about high-pressure cleaners or [...]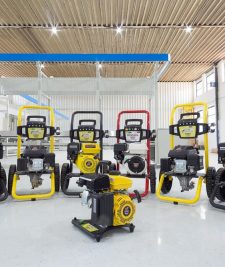 12. December 2017
Waspper
Nowadays, the market is oversaturated with various products and [...]